View cart
"Basic Skills" has been added to your basket.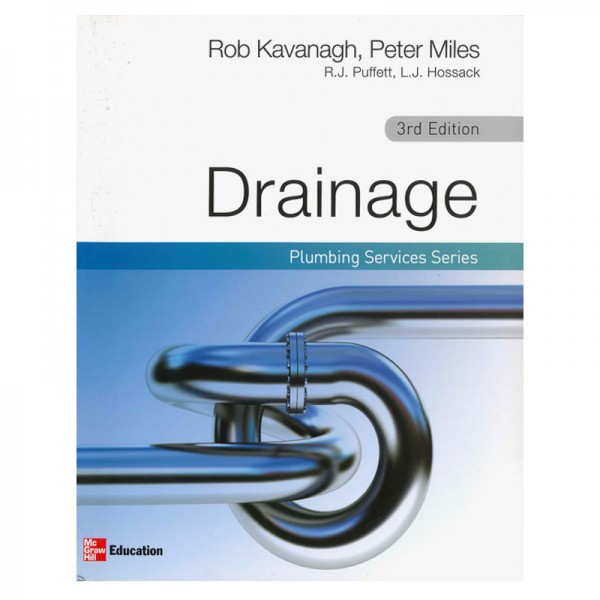 $74.50
Drainage Plumbing Services Series 3rd Edition
Drainage – Plumbing Services Series 3rd edition by Rob Kavanaugh, Peter Miles, RJ Puffet and LJ Hossack.
Drainage – Plumbing Services Series 3rd edition is an important entry into the world of drainage and sanitation history and maintenance.
The text provides an overview of how to deal with the collection, treatment and disposal of waste. Common treatment methods and alternative disposal methods are explored in depth and with astute attention to principles, practices and regulations.
This latest edition is an update of earlier editions prepared by Bob Puffet and Len Hossack and brings the text into the 21st century. The basis for this lies in AS/NZ3500 and references maximum lengths, grades and depths from this document.
The update includes wide ranging revisions to meet the requirements of the CPC08 Construction, Plumbing and Services Training Package. New features include sustainable plumbing practices, case studies, new and revised illustrations, technical drawings and resources, a competency grid aligned to the training package, and Australian Standards grid and worksheets for each chapter.
This is a must have for students and those who wish to update their skills and knowledge.