View cart
"Building Your Own Home" has been added to your basket.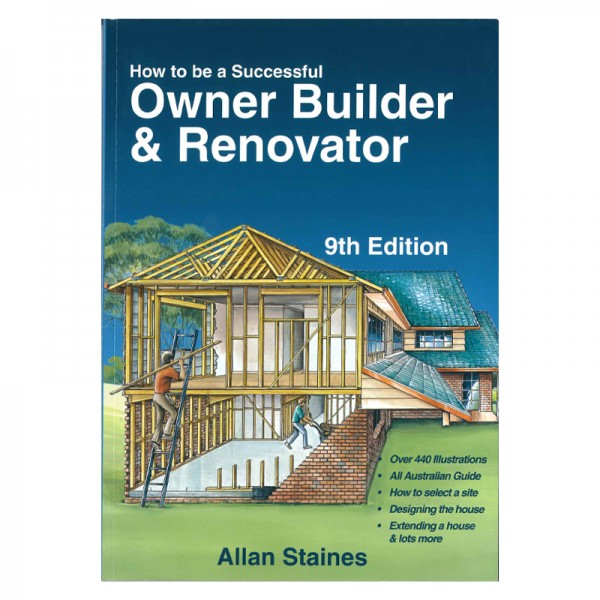 $37.95
How to be a Successful Owner Builder & Renovator – 9th Edition
A step by step guide to building or extending your own home.  The purpose of this manual is intended to give a panoramic view of house construction, how to manage a house building site and perform some common trade skills. This all Australian guide with over 440 illustrations, is a guide only and not a statutory building code or forming part of any code.